I try to record every pizza I bake in the Expert Grill 15″ Charcoal pizza oven so I can go back and see how my pizzas are progressing with the pizza oven. You will see in some of the videos below that the pizza will bake in 2 minutes and other times it can go past 5 minutes.
This all depends on how much wood I had in the fire basket. There are times when I forget to check the basket before going inside to prep the next pizza. When I get back outside the flame is out and it can take a few minutes for the fire to start up. The pizza still cooks all the way but just takes longer. Now I try to remember to add fresh wood logs into the fire basket before I go inside to make the next pizza. This will give the wood time to light up and have a nice flame going over the pizza as it bakes.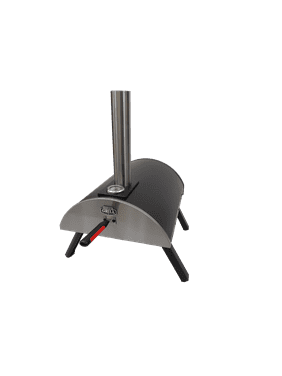 I started using charcoal, lump charcoal, combination of charcoal and fire logs but right now I use only hickory mini logs that I purchase from Walmart. I pre-heat the Expert Grill 15″ Pizza oven for at least 45 minutes to give the pizza stone time to heat up.
Videos Showing How to use the Expert Grill 15″ Pizza Oven
---
---
---
---
---
---
---
---
---
---
---
---
---
---
---
---
If you own the Expert Grill 15″ Charcoal Pizza Oven or have questions about it, please share your comments below.
Please follow and like us: